Ammonium phosphate feeding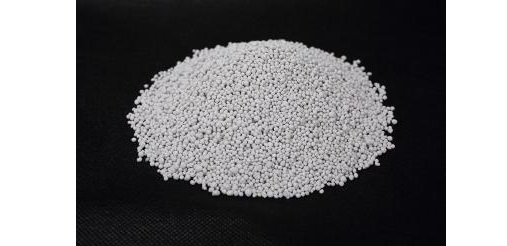 Ammonium phosphate feeding - received on the basis of extraction phosphoric acid from phosphatic raw materials are intended for mineral top dressing of horses, cattle, sheep, pigs, goats, a bird, fish, as environmentally friendly nitrogen-phosphorus fertilizer for greenhouse facility and drop introduction.

Providing good nutrition of farm animals, in particular, of the healthy mineral nutrition (balancing of diets on the content of phosphorus and nitrogen) promotes increase of efficiency and improvement of quality of livestock production.
Trade name: Feed ammonium phosphate
Synonyms: FAP
Chemical formula: NH4H2PO4
Notes:


Excess of the top limits of mass fractions of phosphorus and nitrogen is allowed.
The indicator on a mass fraction of water is normalized at the time of packing.
Indicators on points 4, 5, 6, 7 are guaranteed by manufacturer.
Indicators on points 4, 5, 6 aren't normalized when using a product as mineral fertilizer.
ARE TRANSPORTED
in packed form – plastic bags, polypropylene, plastic, paper bags, big-bena, containers or an embankment.
ARE MARKED
in the printing way, by method of a hot stamping, stamping or piercing, or the label is pasted on packing and a transport container, or put in packing and a transport container, or different ways of marking in coordination with the consumer.
ARE STORED
in packed form in the closed warehouse excluding hit of an atmospheric precipitation (a rain, snow) and ground waters. Storage of fodder phosphates together with fertilizers and toxic chemicals isn't allowed.

Warranty period of storage of fodder phosphates of ammonium – 6 months from the date of production of a product. The expiration date of fodder phosphates of ammonium – isn't limited.
On the enterprise the system of management according to requirements of the ISO 9001:2008 and O'z DSt ISO 9001:2009 standard is developed, introduced and certified.